A number of random things!

1) If you are ever on the Lower East Side and looking for French brunch: Cafe Charbon, 170 Orchard Street (at Stanton)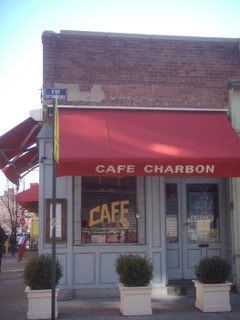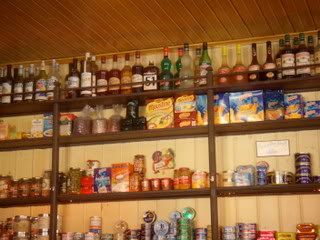 Prix fixe was $14.95 with a mimosa or a Bloody Mary, $11.95 with coffee, and every single thing my friends and I ate was 100% delicious. Also, the maitre d' was French and cute and saucy. I am not a fan of the tiny mustache, and yet it WORKED for him. Especially when he smiled and flirted.

2) Possibly I might have mentioned that Merlin ate me. I blame this guy:




HI COLIN MORGAN. Can we talk about how very much facial hair is REALLY, REALLY WORKING FOR YOU? (From here, and you should totally click that link because there are two other pictures there that are really vital to your existence.)

Also there is a big fat Colin Morgan picspam/lovefest going on at
frantic_allonsy's journal, here, which contains even more things that are necessary like BREATHING.

3) I have recced this before; I will rec this again.

Drastically Redefining Protocol by
rageprufrock
Arthur/Merlin | NC-17 | lots of awesome words | modern day AU

If you are in Merlin fandom at all, eight pages of comments say you have probably read this already, but let me just mention that I convinced my roommate to read this story, and my roommate has not been in fandom of any description for YEARS. You know why she is reading it?

Because it is just like The Prince & Me if it were better, hotter, and gay. Also this story has GOSSIP BLOGS. You do not need to be in Merlin fandom to read this story. You just need to be ALIVE.

I should say, because this is a fairly frustrating point for people who get really into stories and want them to be perfect, that the pacing gets a little wonky at the end. Regardless, I have a whole lot of trouble caring, because it is quite possibly the best universe ever. Have I mentioned the part where Arthur is the GAY PRINCE OF WALES yet? Because oh yeah. He is.

4) This is a placeholder for the massive Merlin recs post that I obviously need to make, because Merlin fic is pretty much how I spend all of my time. Yikes.

5)
walkawayslowly is out of town and mostly internetless for approximately 982734 years, and it is driving me a little crazy. We were talking about how we missed each other, were getting very sappy, etc. and I said she'd better freaking call me soon.


causeways: Otherwise you'll come back and find me gnawing on my own leg and writing 24 gen fic out of desperation. If only Merrin had been there to stop her, they'll say!

walkawayslowly: Haha!! My aunt just asked me if I like 24. :) There is no reason to turn to 24 gen! Or I'll start adding some h/c into our Big Bang. That'll be the whole plot.

causeways: HORRIFYING.

walkawayslowly: Haha!! Don't threaten me with 24, missy.

causeways: JACK BAUER DOES WHAT JACK BAUER WANTS.

walkawayslowly: THE SAME COULD BE SAID FOR THE HURT/COMFORT.

causeways: JACK BAUER CAN BEAT THE SHIT OUT OF HURT/COMFORT.

walkawayslowly: AND THEN IT WILL COMFORT ITSELF.

So if you open our college AU in June/July/whenever and it is nothing but 40K of Jared being hurt and Jensen comforting him or whatever, you will KNOW that I am bound and gagged somewhere while Merrin gleefully took the fuck over. SEND HELP.

6) If I post again before finishing the fucking Gossip Girl RPF, slap me around a little, 'kay? AND NOT IN A HURT/COMFORT WAY.